As the consumer world continues to turn from brick-and-mortar stores to online shopping, commercial property owners are being forced to get increasingly creative to attract clientele.
While you may be tempted to try new gimmicks, product releases, or viral advertising to attract customers, there may be a solution resting right under your nose – or rather, your feet.
Worn-down flooring can bring down the look and feel of an entire property – reducing the chance for paying customers to visit and stay long enough to make a purchase.
For property owners looking to add a bit of flair with the benefits of a lasting flooring solution, it may be time to consider metallic epoxy flooring.
6 Reasons To Install Metallic Epoxy Flooring In Your Commercial Property
When it comes to flooring choices, there is more than meets the eye. Not only are commercial property owners looking for a budget-conscious flooring solution that looks high-quality, but they desire floors that will last.
Here are six reasons that commercial metallic epoxy floors will exceed your expectations:
1. Metallic Epoxy Floors Offer A High-Quality Look
One of the best benefits of metallic epoxy floors is the sleek look and feel that they provide. Epoxy flooring, created with high-quality resin, will offer a high-quality appearance that will impress clients, customers, and team members.
As an added plus, the added metallic shimmer will catch the eye of anyone who enters the room!
2. Epoxy Floors Create A Safe Environment
Epoxy floors are made to be spill-resistant and easy to clean, which will help decrease the risk of accidents.
While other flooring methods may develop folds or cracks, metallic epoxy flooring won't create hazardous conditions, even after years of heavy foot traffic. 
3. Metallic Flooring Requires Minimal Maintenance
Within the resin of epoxy, chemicals create a stain-resistant surface that repels dust and debris. Even the tiny bit that may accumulate in commercial areas that are prone to traffic or liquid spills can be easily cleaned and maintained.
Simply use a microfiber cloth or dust mop to wipe away spills, dust, and grime. Even the smallest clean will leave your metallic epoxy floors looking brand new!
4. Your Budget Won't Bust With Epoxy
Obviously, the price of installation of metallic epoxy floors sits at the top of your list of priorities. In general, epoxy floor applications range in cost from $5-$10 per square foot.
With many styles and customizations possible, an expert epoxy contractor will be able to create a personalized estimate for your commercial space to give you a clearer idea of the true cost. 
5. There Are Countless Customizations With Metallic Epoxy
Designed with resin, metallic epoxy floors can be created with near-endless design customizations – perfect for bringing brand colors and designs to any commercial property space.
By including specific dyes to the metallic epoxy when set, you can develop unique design colors and logos across the flooring solution.
6. Expert Epoxy Contractors Will Install Fast
Commercial properties operate on strict operating hours – an hour lost is money lost. When renovating or updating the property, long construction times and installation periods can leave you closed or partially shut down for long periods of time.
Fortunately, with metallic epoxy flooring, installation can occur quickly with the aid of a trained and experienced epoxy contractor.
The process of applying metallic epoxy floors happens quickly as installation contractors first smooth out blemishes on the floor. Any cracks are filled in, and the epoxy coat is laid down across the floor.
A final coat of pigment and urethane sealant will ensure the floor sets quickly – helping you get back to regular operating hours fast!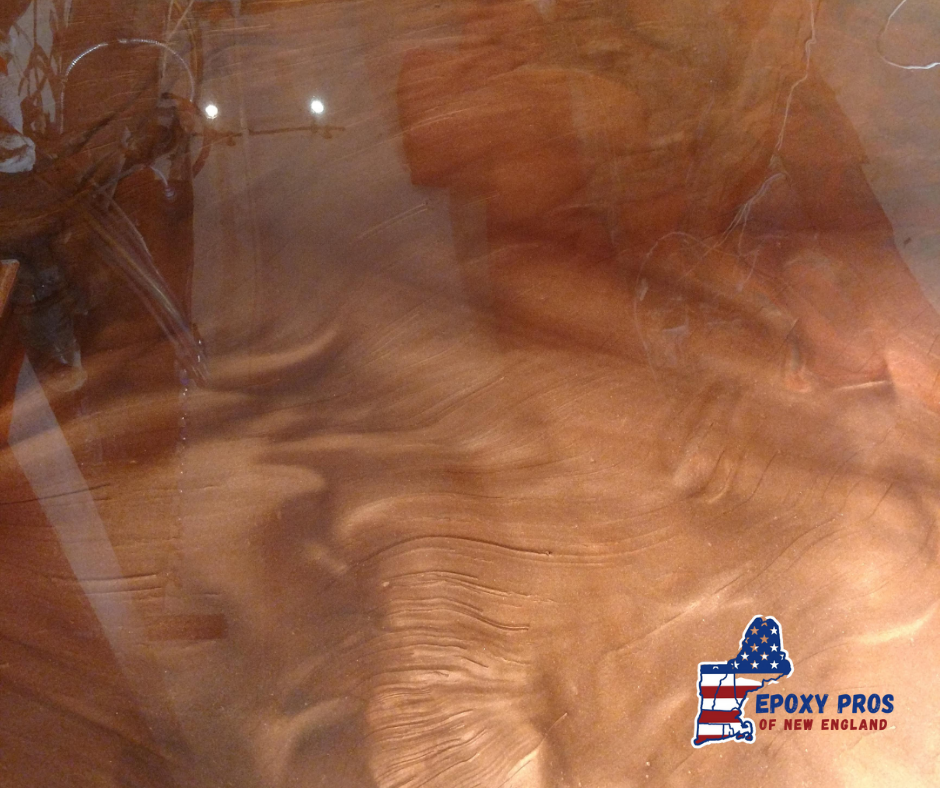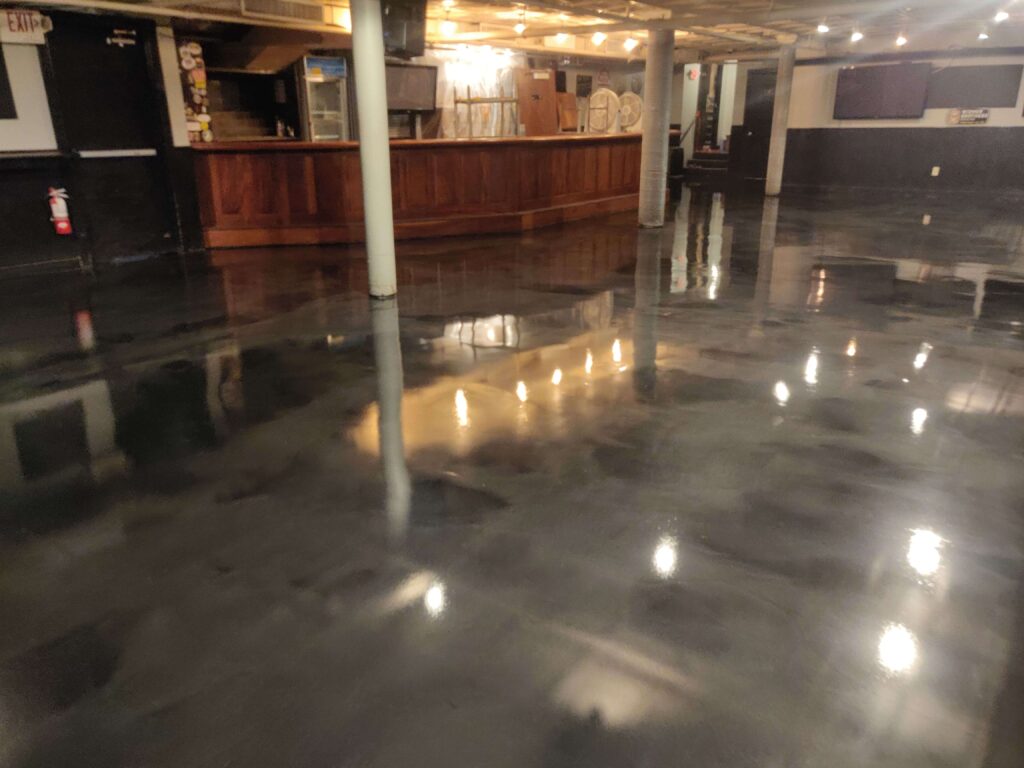 As you can see, installing commercial metallic epoxy floors may be the best decision you make in the new year. If you would like to learn more about metallic epoxy floors, various installation methods, and possible styles, contact your local epoxy flooring company today. 
A trained and licensed epoxy installation team can help you create a personalized installation and maintenance plan that will help guide your decisions.
Contact a professional metallic epoxy floor installer near you today to learn more today.