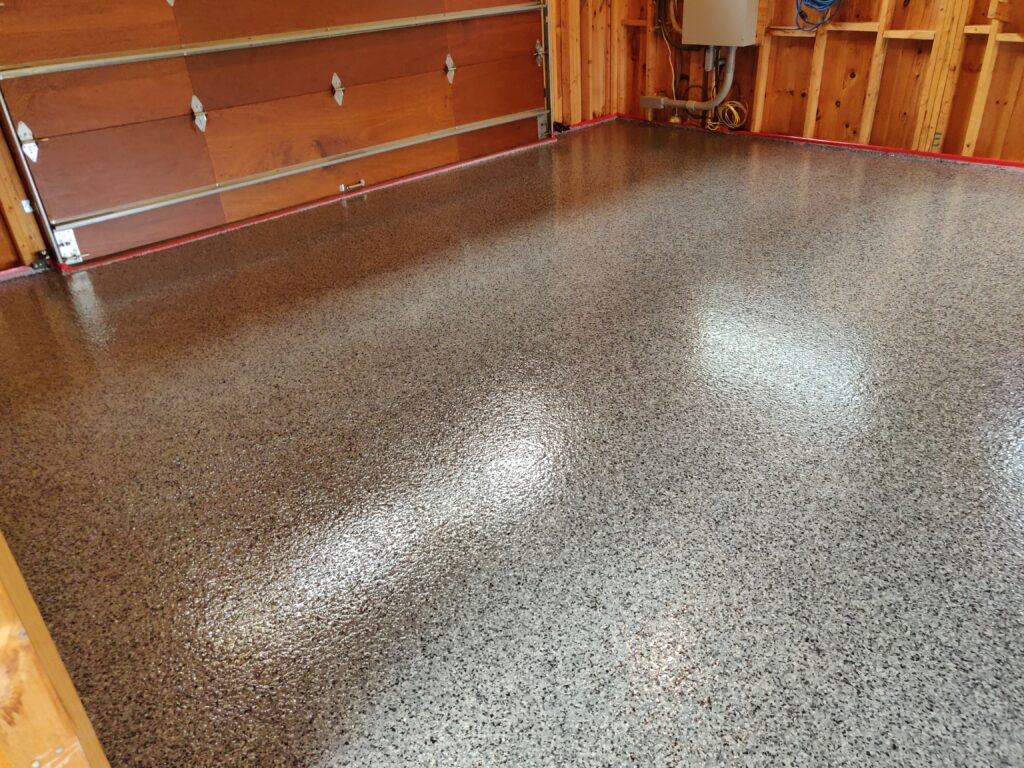 Here's the sad truth about life – things wear out. 
From our favorite concert t-shirt to a beloved cast-iron skillet, beloved material objects have a way of shrinking and breaking down over time. Even our bodies are in a constant state of wearing down – thus the ever-present, if unwanted, need for diet and exercise.
The same holds true for your home's concrete. From your driveway and garage to the patio and sidewalk, sections of concrete around your home have a way of deteriorating over time. Natural wear and tear, as well as unexpected physical damage, can lead to concrete chipping, cracking, and in some cases, buckling altogether.
If left ignored, concrete issues can quickly become a costly issue for homeowners. If you are wanting to avoid an expensive repair that goes beyond your concrete construction expertise, consider these six signs that you need to get a jump on your concrete repair or repaving quickly:
We use concrete for just about everything.
Six Signs Your Concrete Needs Some TLC
If you're like most homeowners, you may have a concrete driveway, garage, and patio.
One thing to bear in mind is that while concrete is very tough it is constantly exposed to the elements, particularly external concrete. This means that over time it does tend to wear down.
Broken, loose, or deteriorating concrete can be a hazard for yourself and others. It can also give a less-than-desired look to your home, lowering the curb appeal if seen by the public. Here are six signs you should watch out for in your concrete:
1. Cracks 
The biggest and most obvious sign that your concrete needs to be repaired or repaved is the appearance of cracks. Cracks occur for a variety of reasons, such as the soil below contracting or expanding, as well as the effects of moisture seeping into the concrete over time. Depending
on the size and severity of the cracks, you may need a replacement or simply a repaving over the cracks for added support.
2. An Uneven or Wavy Look 
If your concrete floors or walls appear to be uneven or bowing, you may be in need of replacement. Concrete appearing uneven or wavy could be due to a variety of reasons, one of which is the loss of support underneath due to natural pressures. If you notice uneven surfaces on your concrete surfaces, get in touch with a concrete professional to ensure that the problem isn't a sign of unsafe or worsening conditions. If ignored, your concrete could soon buckle, crack or crumble. 
3. The Appearance Of Standing Water
If you begin to notice standing water gathering in pools on specific parts of your concrete, this could be a sign of uneven surfaces or shifting of the concrete. Most concrete surfaces are poured and shaped to allow for natural drainage. If water is pooling on the surface, this could lead to deterioration of the concrete.
4. Cracks In Walls 
If your home or commercial property has a concrete foundation, cracks appearing in the drywall, ceiling, or flooring of the property could be a sign of your concrete needing to be replaced. Make sure to involve a structural engineer should you become suspicious that your concrete foundation has become weak.
5. A Slope In Your Floors
Similar to cracks in walls, if a concrete foundation has become damaged the floors above could become uneven and lead to unnatural sloping. This sloping could bring pressure to the walls and floors that will make the property dangerous. 
6. General Wear & Tear
In contrast to major issues, some homeowners simply want to repave or replace their concrete when it begins to look worn. A variety of natural and accidental causes can lead to concrete shifting, cracking, and wearing down – and repaving or replacement may be just the fix to bring the concrete back to its original look and feel.
Choose A Reputable New England Concrete Expert
Fixing concrete can seem overwhelming for those who have not experienced the process. However, the process can be as simple as an easy repaving if the damage is caught early. If you are in need of a concrete fix, trust the experts at Epoxy Pros of New England to guide you through the necessary fixes for your concrete regardless of its location or installation. 
With honesty and integrity, our team will work with you determine the best course of action for repairs, and will professionally repave or replace your concrete with ease. Contact Epoxy Pros of New England today to discover why we are a top-rated repair service in New England!