If your home has a garage – whether it's attached or detached – chances are that you would like to do more than just store your car in it.
After all, the garage is an underused space in many homes and can offer you wonderful opportunities to extend the style of your home into parts of your house where everyone normally wouldn't think to look.
If you're looking for ways to turn this neglected room into a luxury part of your home, you will want to look at epoxy flooring for garages.
This type of flooring can give you that garage that everybody dreams about – the one with concrete floors and walls, the walls adorned with pegboards where all of your tools hang neatly in an organized fashion while your car sits awaiting its next adventure.
What is Epoxy Flooring?
Epoxy flooring is a type of flooring that can be installed in areas you want to bring extra style. They come in various designs and styles ranging from other hard surface materials like marble, slate, stone, ceramic tile, and more – but without the heavy price tag that these other options often carry.
The design might be created to look like a stone or a tile-type material but is much easier to install and maintain!
The Benefits of Epoxy Flooring for Luxury Garages
There are many benefits of epoxy flooring for garages that you should be aware of before making the decision to go with this type of floor over any other.
Some of these include:
A wide variety of styles and colors to choose from.
You can choose from many different options to make sure that your garage floor design works with the rest of the space.
Epoxy is easy to install and maintain.
While it will cost a bit more than paint or carpet – you'll find that the benefits of epoxy far outweigh these other flooring options.
Epoxy flooring is durable.
With epoxy flooring in your luxury garage, you can trust that you have created an attractive space that will be stored well and last for years to come.
Epoxy flooring options are great for garages because they can easily withstand the heavy use of cars coming in and out daily.
They are perfect for wet areas like the garage which is subject to rain, snow, dirt, oil spills, and more.
What Do I Need to Know Before Installing Epoxy Flooring?
If you are thinking of tackling the job of installing epoxy flooring on your own, you will want to make yourself aware of some things before you begin. Some of these include:
The amount of space you will need.
You will want to make sure that you have enough room on your garage floor to install the epoxy and still leave enough room on all sides for cars and other vehicles to move around. You also want to make sure that a water source is nearby as this needs to be available during installation.
Make sure that you have the right tools.
Before beginning this job, you will need to make sure that you have all of the necessary equipment available to properly install epoxy flooring in your garage. This would include things like a trowel, roller pan, rust-free drill for making holes in the panels, and so on.
Make sure that you are aware of the humidity levels in your area.
When the epoxy is installed in areas where there is high humidity, it can become extremely slippery when wet – which means that installing in these areas should be avoided. You also need to make sure that you have enough ventilation in your garage if you plan to install this product because the fumes can be strong.
Try Epoxy Flooring Today
Whether you want the look of marble, stone, slate, or ceramic – epoxy can do it all!
If you're looking for a perfect garage with luxury features, consider upgrading your floors with epoxy for garages. Your local epoxy flooring contractor can help you find the perfect design to fit your needs.
The high-end look that you want without the high-end price!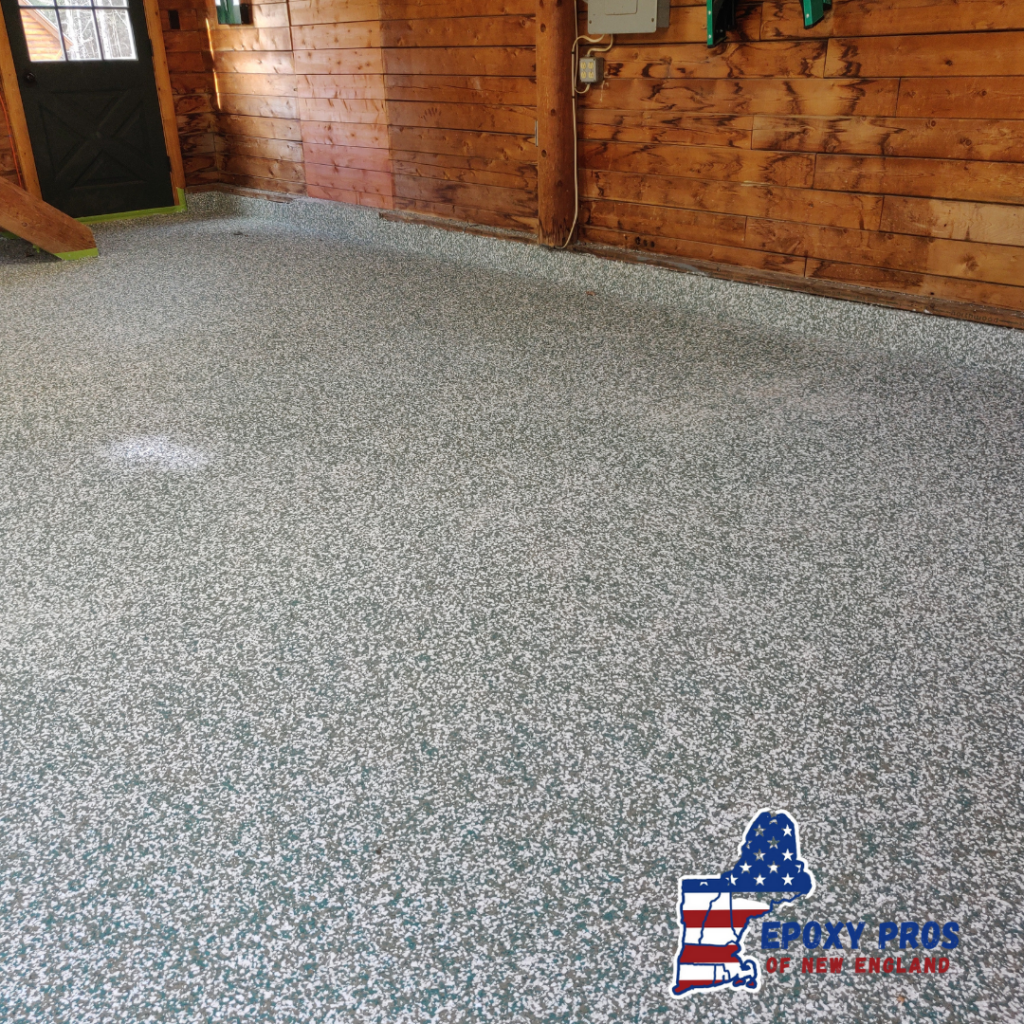 To learn more about epoxy floor, contact your local expert today.