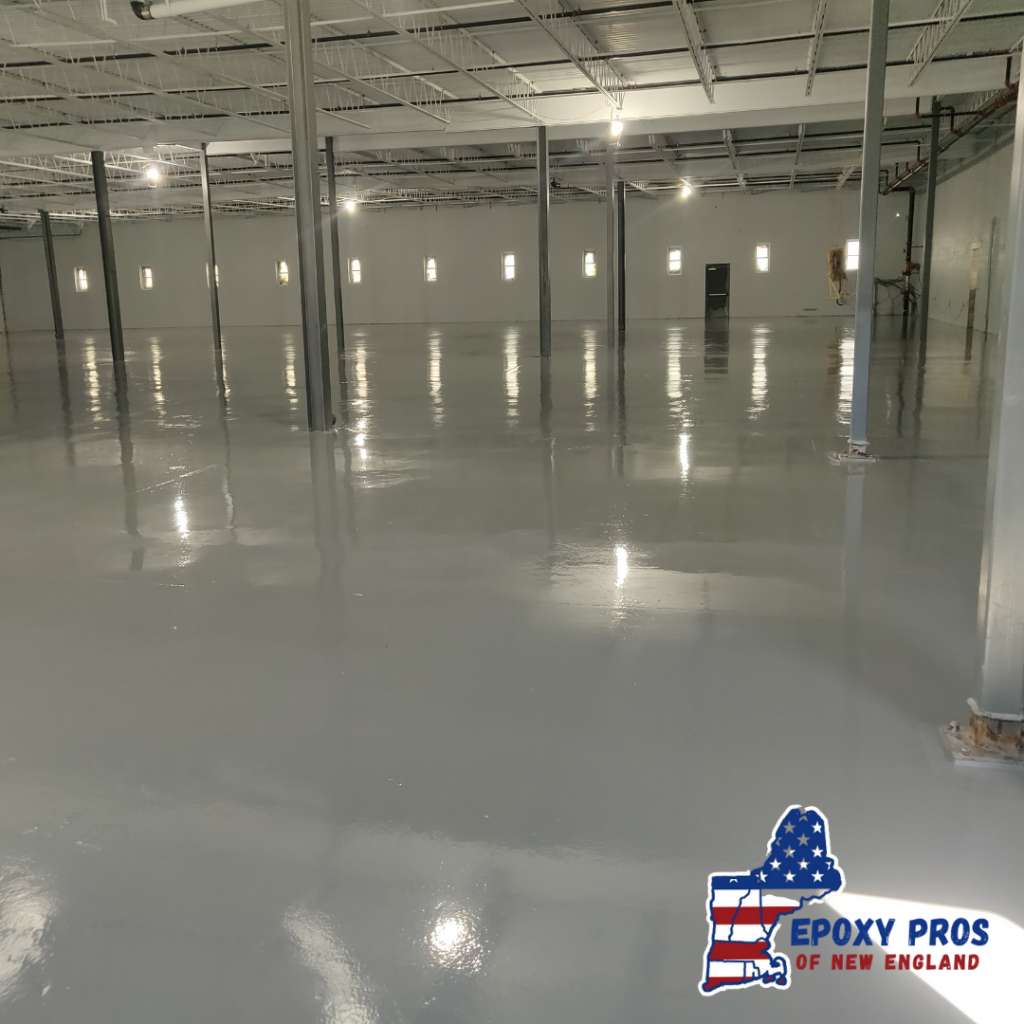 For those operating businesses or commercial properties that are in an industrial industry, ensuring that your flooring is high-quality and safe is essential. Warehouses, shipping buildings, showrooms, and more will encounter a variety of high-traffic wear and tear.
Over time, this constant foot traffic and equipment use can lead to concrete floors deteriorating to a dangerous degree. Chips, grooves, and cracks can create a hazardous environment for those working in an industrial environment, as well as those who may be visiting the space as a client or customer.
If you have noticed that your industrial building flooring has begun to show signs of aging, it may be time to consider an upgrade. One of the best ways to renovate your concrete floor is through industrial concrete polishing.
The Signs of Concrete Wear & Tear
How can you know if your concrete flooring is in need of renovation and repair? Here is a short list of the signs of concrete wear and tear:
Cracks have begun to appear in the concrete, both in small areas as well as lateral cracking across the entire slab.
Doors and windows no longer shut as smoothly as they once did as the concrete begins to break down and shift.
You notice a rise in humidity and potentially smell as moisture begins to seep into your industrial space through worn concrete flooring.
The concrete flooring feels bouncy or loose as you walk or move along it.
You notice water pooling near cracks, or moisture is present on the concrete.
As you begin to notice one or more of the above listed issues, it is essential that you take steps to treat and repair your concrete flooring. The sooner you notice issues and take steps to remedy problems, the more likely you are to avoid costly repair issues down the road.
The Benefits Of Polished Concrete Flooring For Industrial Establishments
If you are considering upgrading or repairing your concrete flooring, there are a variety of options at your disposal. You may choose to completely replace the concrete flooring, but this will often come with a large price tag and lengthy interruptions to your industrial establishment operations.
One of the most effective ways to treat your worn down concrete flooring is with polished concrete flooring. With the aid of a polishing machine, professional crews can wear down the broken and cracked areas of concrete and resurface the flooring with a sleek polish.
Concrete floor polishing for commercial establishments will offer a cost-effective means for repairing unsightly or dangerous concrete floors. Not only can you bring new life to your concrete floors, but you can also enjoy the benefits that come with polished concrete floors such as:
Slip-Resistance
Easy Maintenance
Spill-Resistance
Durability
Professional Look & Feel
These benefits, among many others, make commercial floor polish a great choice for industrial establishments. The cost-effectiveness of commercial concrete floor polish also makes this method a lucrative option for those looking to protect their bottom line!
Learn More With An Industrial Establishment Concrete Floor Polishing Expert
Are you ready to discover the benefits that come with concrete floor polishing for industrial establishments? When considering how to treat and protect your property's flooring, it is essential that you invest in the best outcome for your business and your constituents.
There are a variety of DIY floor polish methods that are available on the market today, but to enjoy the benefits of professional floor polishing it is important to hire an expert. A trained and experienced commercial floor polishing expert can help you navigate the treatment methods as well as any obstacles you may experience along the way.
Want to discover the potential of concrete floor polishing for your industrial business property? Contact your local concrete polishing expert today to learn more about this popular concrete treatment process. An experienced contractor will reduce the time interruptions to your business and ensure a high-quality outcome.
To learn more about floor polishing for industrial establishments, contact your local expert today.