As one of the fastest-growing flooring styles, concrete staining is helping homeowners and property owners across the globe bring new life to their outdated or damaged concrete floors.
Concrete staining allows you to bring new colors, finish styles, and a long-lasting finish to your concrete floors that will stand up against the wear and tear that is common with concrete. When applied with the help of a professional concrete staining company, you can ensure that your final results will exceed your expectations.
When it comes to choosing a concrete staining professional, no two contractors are made alike. To ensure that you connect with the concrete staining contractor that is right for your concrete staining needs, you will want to come prepared with the right questions. Here are eight questions that you should ask any concrete staining contractor before hiring their services.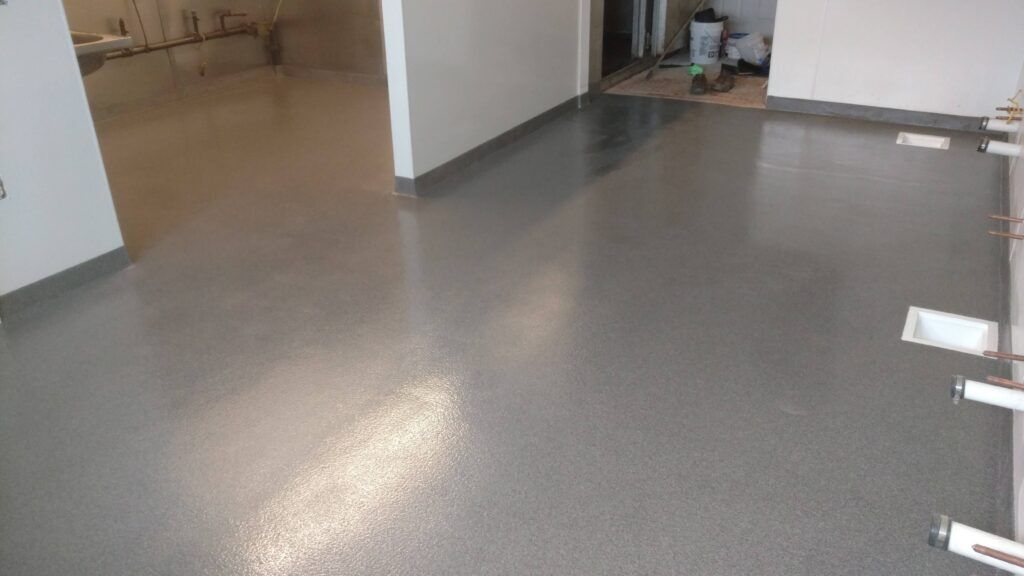 8 Questions To Ask Your Concrete Staining Contractor
1. "What is your experience with concrete staining?"
When it comes to concrete staining services, you may be tempted to hop on popular local contractor search sites to find a viable option. However, before you hire a contractor, make sure to ask them what experience they have with concrete staining. With this method being relatively new to the market, some companies may not have the same amount of experience that others have in the industry.
2. "Can you show me a portfolio of your past concrete staining projects?"
Don't be afraid to ask a potential contractor to provide a portfolio of past concrete staining projects that they have completed. Any contractor worth their weight will have a portfolio of past projects ready to show you!
3. "Can you show me your references?"
Sometimes a portfolio isn't enough. To get a real feel of the satisfaction of other concrete staining clients, make sure to ask for a list of references that can give you an idea of how their past work has held up. If they are slow to offer references, this may be a sign that they may not be the best choice.
4. "How do you determine your concrete staining timeline?"
It is essential for you to ask your potential contractor their usual scheduling and timelines for concrete staining. Many contractors will offer you a rough estimate of the time that the application of a concrete stain will take. This can help you better plan for a particular project's duration and budget.
5. "Does this concrete staining project require permits?"
Another great way to notice if a particular contractor is ready to take on your project is to ask them about permits. If they are knowledgeable about the types of permits required for different concrete upgrade jobs, you can trust that they have experience in the industry.
6. "How do you manage your projects?"
Another great question to ask is related to the managing of a concrete staining on a job site. This can help you know how many contractors to expect on your property, and how fast you can expect the project to move along.
7. "Is your work insured?"
For any on-site concrete staining project, it is essential that you ask about insurance and protections. With any concrete project, ensuring that a contractor has plenty of protections in place can give you peace of mind that your project will happen with the utmost care and safety. This can also help protect you from unexpected expenses throughout the project.
8. "Do you guarantee your concrete staining work in writing?"
One potential problem that homeowners and property owners may face with a concrete staining project is unexpected issues that arise during or after a staining application. To ensure that your concrete staining is protected, ask your potential contractor if they guarantee their projects, and what policy they hold should a negative outcome occur during or after the project.
Do Due Diligence To Find A Local Concrete Staining Expert
When choosing to stain your concrete floors, never attempt to complete the process on your own through a DIY process. Instead, work closely with a professional contractor who meets the expectations listed above. Don't be afraid to ask questions early and often – especially if your concrete staining project is large. With an experienced team can you see the true results of a floor treated with concrete staining that can offer long-lasting and durable results.
Contact your local concrete staining expert today to learn more about the options available for your property.