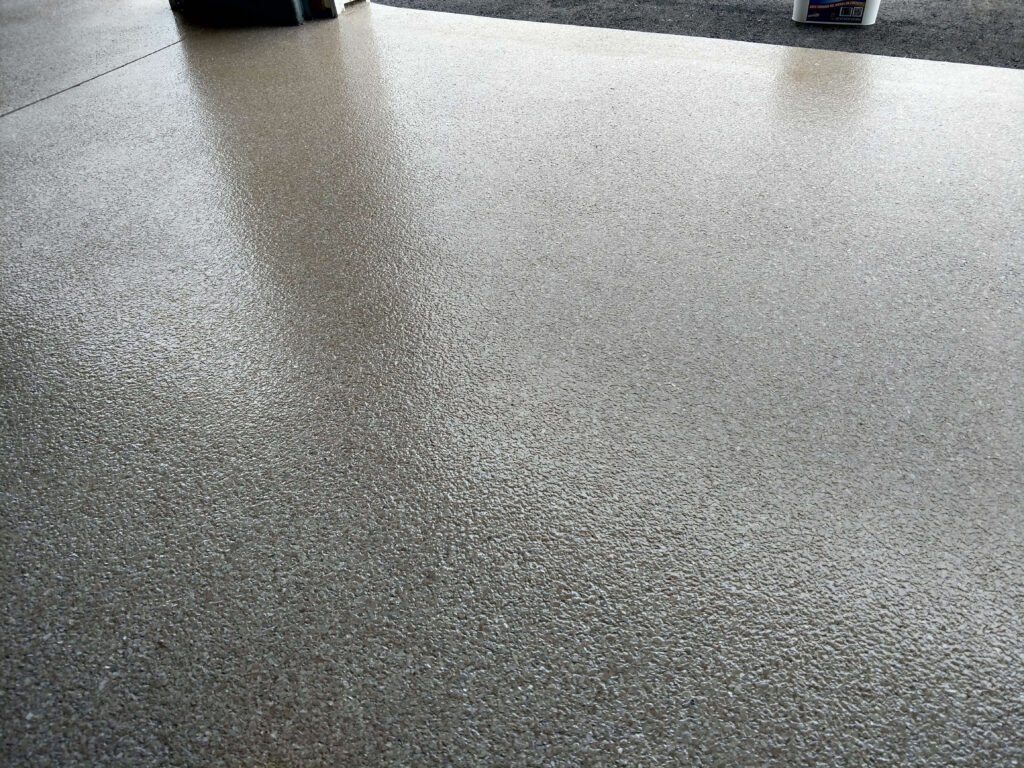 Did you know that epoxy paint can help you create some cool garage floor works of art? Here are some ideas to make your garage floor have that look of luxury that will turn heads.
The jury is in: the old-school concrete slab garage floor is out. No more rubber flooring, laminate, or tile will be allowed here. For your garage to stand out in today's flashy home market, you need to take your choice of floor to the next level. By using the magic of epoxy paint, you can really unlock some cool garage floor ideas that will have your neighbor's heads turning.
With epoxy coating, you can actually transform your garage floor into any landscape or showroom-worthy surface you like! Not only will the epoxy go on in a smooth, alluring way, but it will fill in any imperfections or cracks – leaving your floor looking like you are walking on air. (You could even paint it to look like air if you wanted to!)
Hey, if you've got the money, why not take your home to a new level with the magic of epoxy flooring?
Some of the most impressive garage floors have features that give a 3D, photo-realistic look that causes you to forget that you are even standing on a floor. Other cool ideas on a garage floor help your cars and other property stand out in a new and flashy way. By hiring an expert who can come in and help you apply epoxy correctly, there is no limit to the number of painted garage floor ideas you could come up with! The best part? If you want to switch it up, remove the epoxy layer and simply start new!
To achieve a smooth, flawless surface on a budget, consider painting with a base layer of less-expensive paint, and then cover the entire surface with epoxy to seal it in tight. With a little bit of elbow grease and a little artistic inspiration, you can have a luxury garage floor design added to your home quickly!
Need some insight? Check out these cool epoxy garage floor pictures for some inspiration!