Considering updating your residential property garage flooring? Check out the benefits of epoxy floor coating!
As one of the flooring industry's fastest growing products, epoxy floor coatings are appearing in residential spaces around the globe.
The beauty of an epoxy floor – matched with the simplicity of its quick installation – has made this flooring option one of the most popular choices for a variety of reasons.
As a homeowner or property manager, the foundation and concrete flooring of a home is one of the most-used spaces of a house.
Concrete floors take quite a beating over the course of their life, and the quality of the concrete can quickly degrade and break apart depending on the weight of daily use.
Once cracks begin to appear in a concrete garage floor, the uneven surface can cause problems ranging from irritating to dangerous.  
The choice a homeowner makes to replace their flooring often includes several elements:
The flooring option that meets the majority – or preferably all – of these categories is the likely choice that a homeowner will pick for repairing or replacing their concrete floors.
While choosing to simply treat cracks, filling damaged spots, or repouring a new concrete floor may seem like the only option available, epoxy floor coatings have quickly risen as the option that fits all of the needed aspects of a great looking and high-functioning floor.
The Superior Benefits of an Epoxy Floor Coating
Made of a strong combination of high-quality resin and fast-acting hardener base, epoxy floor coating provides a smooth and strong material for resurfacing any concrete surface.
The hardener and resin combination creates a strong bonding that repels nearly anything that would normally damage or impact concrete floors, providing for a long-lasting floor that can withstand daily use.
The chemical compounds of the treatment can even resist the staining from automotive oils and other liquids, and can prevent scratching or heat-related impacts.
With epoxy flooring, your garage will seem almost impervious to damage!
Not only are epoxy floors strong and durable, but they are also eco-friendly – an important aspect for those wishing to protect their families and those who may visit their home.
Professional floor epoxy products are non-toxic and contain no VOCs, which make them a great installation option for any residential space.
The high-gloss of the resin will help give the entire floor visibility, and the gripping texture of the hardener will provide a non-slip surface.
This means children can play away on a great-looking epoxy floor, and vehicles or storage pieces won't slip or slide – even when wet!
While all of the above benefits are fantastic, the most popular aspect of epoxy floor coatings is the high level of creativity that can be added.
By combining color to your epoxy resins, homeowners can add a splash of personality to their floors that concrete can't beat!
Some homeowners have even brought the glitz and glam of a showroom floor to their garage – making their homes the envy of the neighborhood!
The final aspect that keeps homeowners from choosing epoxy is the price.
Fortunately, installation of an epoxy floor treatment is incredibly cost-efficient!
Depending on the customization options you request, you may be surprised at how affordable an epoxy floor treatment can be.
Not only will you enjoy the price, but the installation will occur quickly.
Most homeowners can return to normal use of their garage floor within 24 hours following application of the epoxy to the floors.
With this many benefits, why would you choose anything else?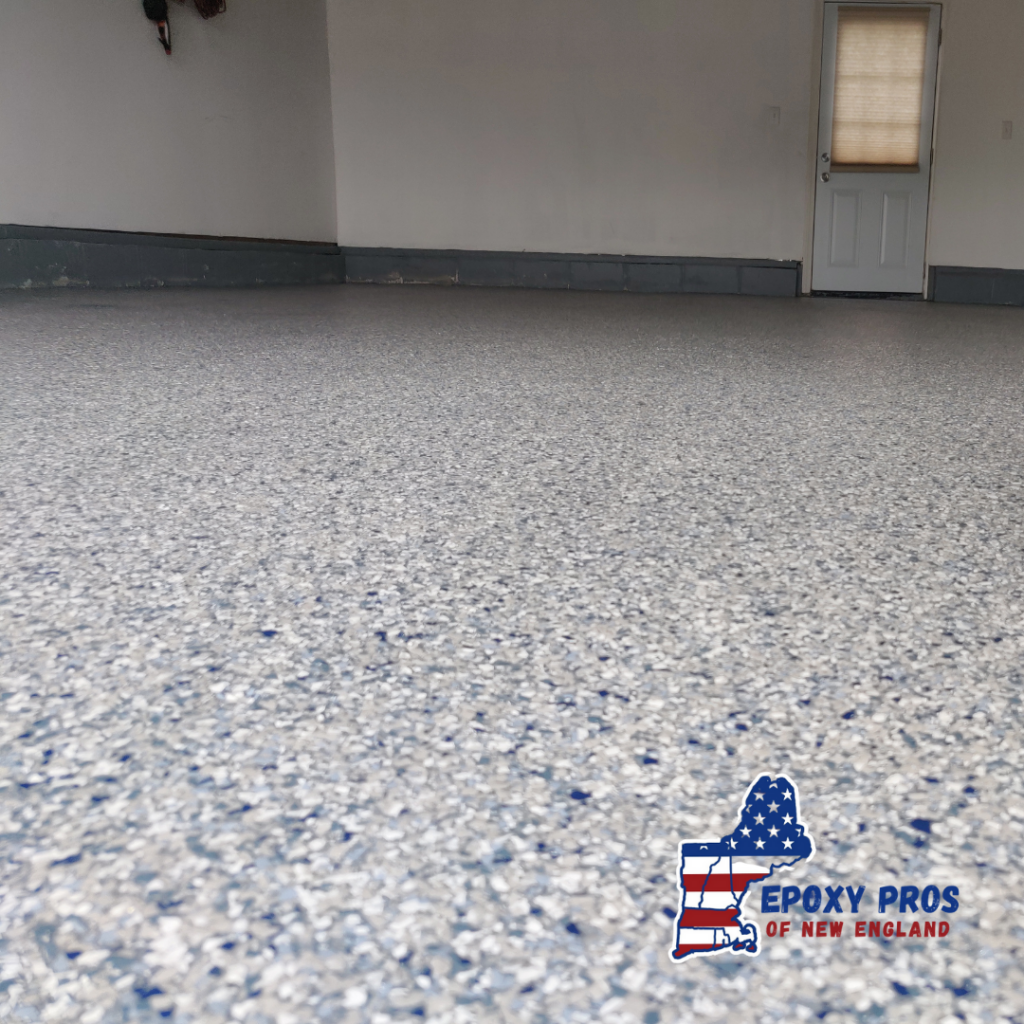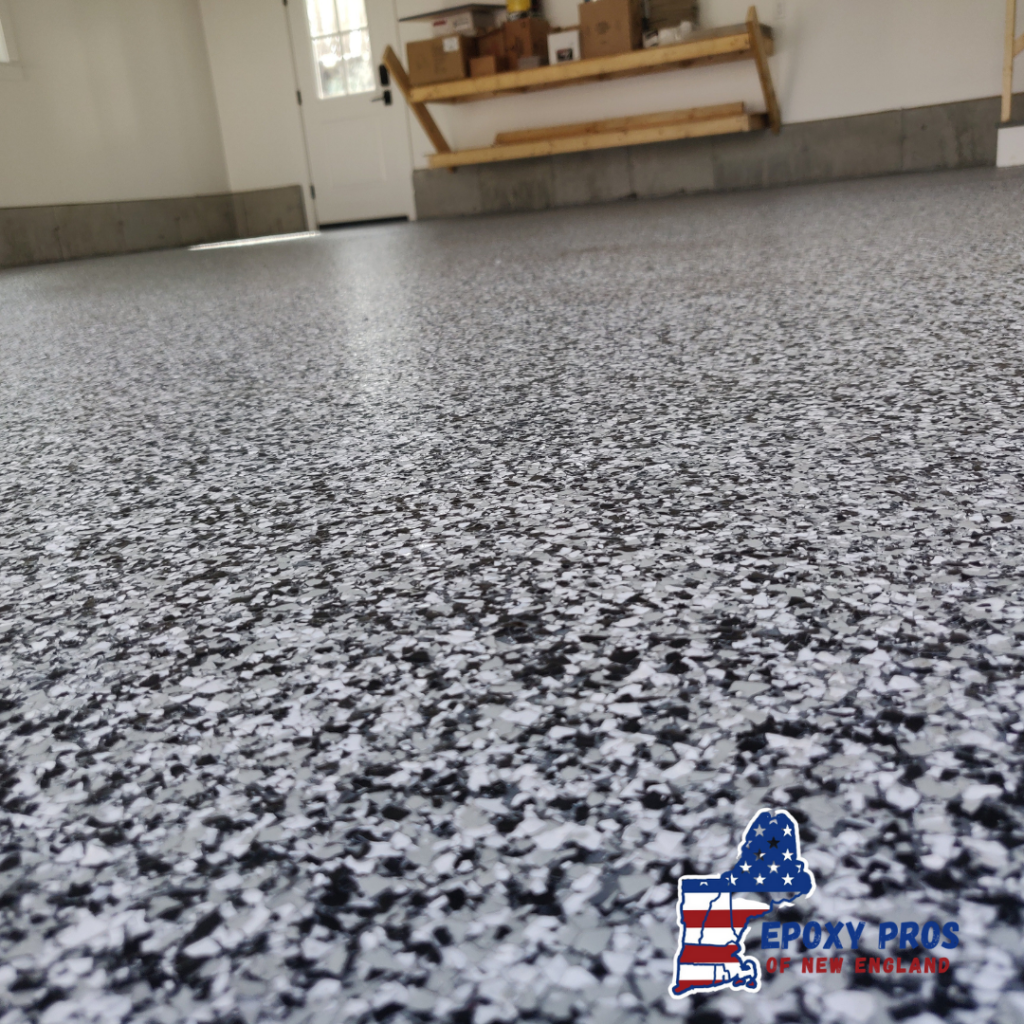 Bring Epoxy To Your Home - Today!
Are you convinced that epoxy floor coatings are the way to go for your residential flooring needs?
If you are ready to experience the benefits of epoxy floors in your garage, contact your local flooring expert to learn more about the available options and customizations you can bring to your garage today!